ビジネス&コンサルティング
Our strength is that we can figure out your business structure from many directions and enhance your business wealth.
Business Consulting
HIVIKI LLC takes your business goals and ideas and turns them into a clear and tangible reality. We focus on individual entrepreneurs, small business owner, and small to mid-size companies, who needs assistance with a particular concept that will make their business successful. HIVIKI LLC concults with you to optain success; we look at your business products and business structure to help you to create a tangable goal, whether you're a new business owner or have an existing company and need to restructure your business. Our approach is multidirectional, and you will expect an international and global experience.
Financial situation.
Taxes.
The nature of your Business.
Analyze and organize Business operation systems.
Web & IT
Employment relationship.
Legal conciderations.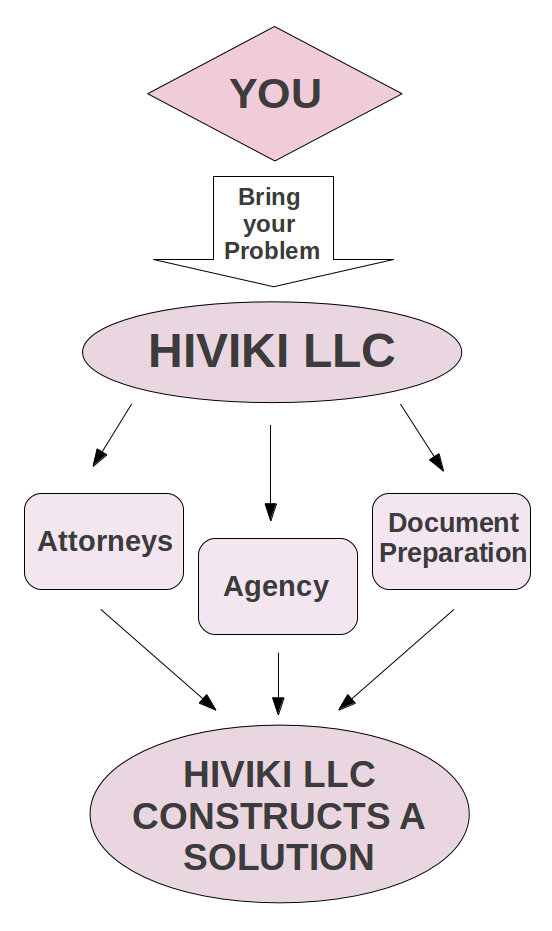 Business Registration
We help with registering C-corporations, Limited Liability Company (LLC), Limited Partnership (LP), General Partnership (GP), and Sole proprietorship. We file for local business licenses, seller's permit, fictitious business name statement, and register the company for an Employer Identification Number (EIN). We have helped people established businesses in California, Florida, Hawaii, Illinois, Nevada, New York, Ohio, Texas, and Washington.

C-corp., S-corp., LLC, Sole proprietorship
Subsidiaries of foreign enteties.
Buiness License.
DBA (Doing Business As - Ficticious Business Name).
Employer Identification Number (EIN).
Seller's permit.
Employer/Employee Relation & Payroll Registration
Employees are your company worth and it's important to create a healthy work place for them, we help you understand your obligations and expectations towards your empoyees. There are many differences between Japanese and American work environments and HIVIKI LLL help you understand these. We provide guidelines for improving employer/employee relation and target key points in cultural and ethical work & business differences between the Japanese and American protocols. We can help you to create an appropiate list of questions when inteviewing a potential employee. HIVIKI LLC help you registring with the state's Employment Division your business is conducted in, such as California's EDD or IDES in Illinois, and consult with you to comply with employment regulations.

File Employee information with the respective state's Employment Division.
Inform you about emplyee laws and regulations.
Help you understand ethical differences in protocols in the Japanese and American cultures.
WHAT WE CAN DO FOR YOU?

Our wide range of services consist of:

Legal Assistance: Business and Immigration
Business & Consulting
Dynamic Tax & Accounting services
Creative Web Development
GOALS FOR ENTERPRISES

For businesses, our goals are to:

Organize your Business Plan & Structure
Analyze business income flow
Accounting & Tax Strategy
IT, Web Design, and e-commerce
Corporation Filings
GOALS FOR INDIVIDUALS

For individuals, our goals are to:

Develop your personal abilities
Combine your personal talent and business concept to motivate your business ideas
Help you understand American State and Federal Taxation policies
Provide you with business and accounting strategies