LEGAL SERVICES & ASSISTANCE
We assist with immigration and visa matters for investors, business developers, and entrepreneurs and we also help with indvidual human rights issues. Our services also include: providing an interpreter for immigration appointments, preparing and translating your documents (Japanese/English). If needed, we connect you with an attorney that specializes in the area related to your case, and assist in communicating with the attorney on your behalf.

Immigration/Visa application assistance for investors and enterprises.
HIVIKI LLC consults with you how to match USCIS requirements. We make sure you develop sound Financial and Tax strategies for your business in compliance with US immigration laws.
Immigration/Visa application assistance for human rights and asylum cases (including LGBT and marriage abuse), and status issues.
We focus on understanding your basic problem, and presenting it to professional athorities in the relavant field.
Detailed preparation of your necessary documentation and financial statements of your case.
Provide translation and interpretation (Japanese/English) of your case to professionals.
Connect you with an immigration/enterprise/human rights attorney, and communicate with the attorney on your behalf.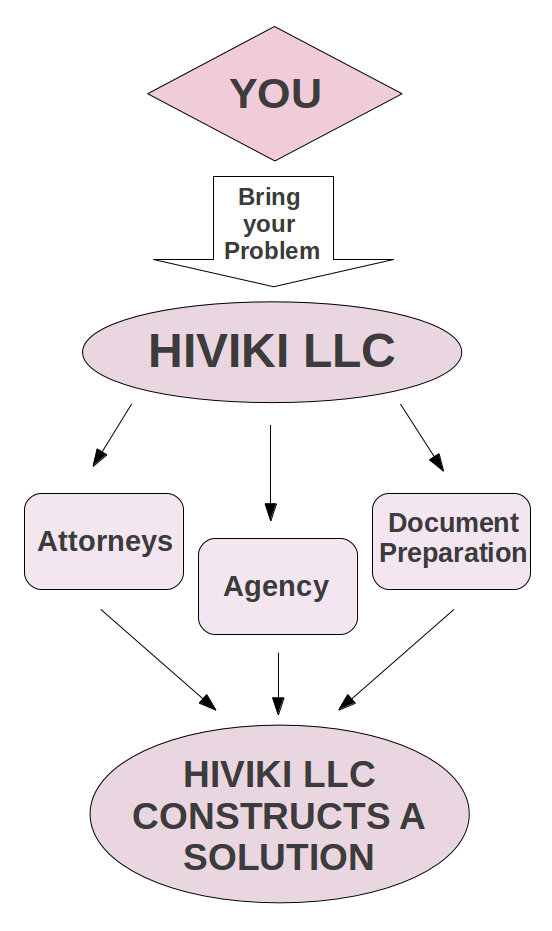 WHAT WE CAN DO FOR YOU?

Our wide range of services consist of:

Legal Assistance: Business and Immigration
Business & Consulting
Dynamic Tax & Accounting services
Creative Web Development
GOALS FOR ENTERPRISES

For businesses, our goals are to:

Organize your Business Plan & Structure
Analyze business income flow
Accounting & Tax Strategy
IT, Web Design, and e-commerce
Corporation Filings
GOALS FOR INDIVIDUALS

For individuals, our goals are to:

Develop your personal abilities
Combine your personal talent and business concept to motivate your business ideas
Help you understand American State and Federal Taxation policies
Provide you with business and accounting strategies