OUR SERVICES - OVERVIEW
Business Consulting
HIVIKI LLC takes your business goals and ideas and turns them into a clear and tangible reality. We focus on individual entrepreneurs, small business owner, and small to mid-size companies, who needs assistance with a particular concept that will make their business successful. Our approach is multidirectional, and you will expect an international and global experience.

Business Registration
We help with registering C-corporations, Limited Liability Company (LLC), Limited Partnership (LP), General Partnership (GP), and Sole proprietorship. We file for local business licenses, seller's permit, fictitious business name statement, and register the company for an Employer Identification Number (EIN). We have helped people established businesses in California, Chicago, Florida, Hawaii, Nevada, New York, Ohio, Texas, and Washington.

Employer/Employee Relation & Payroll Registration
Employees are your company worth and it's important to create a healthy work place for them. There are also many differences between Japanese and American work environments and HIVIKI LLL help you understand these. HIVIKI LLC help you registering with EDD and/or Employment Division and consult with you to comply with employment regulations.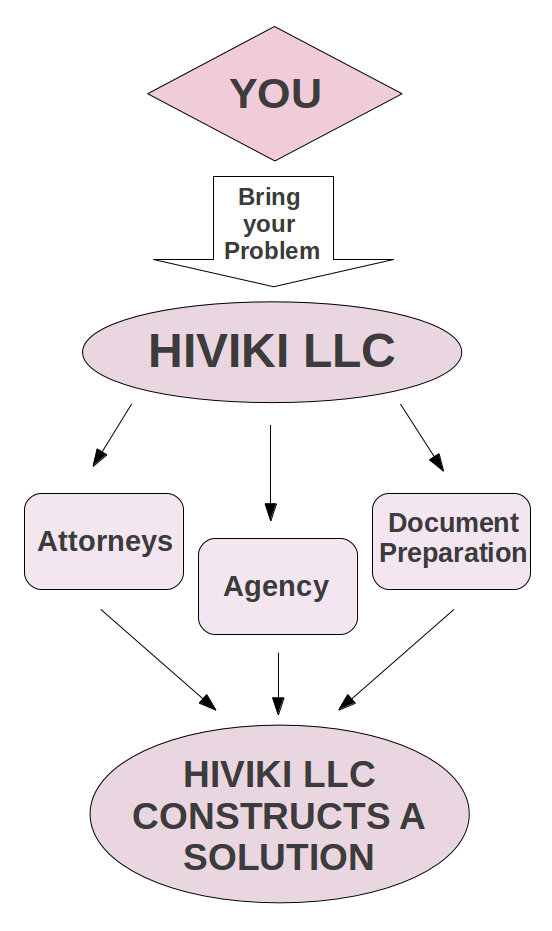 Legal Assistance & Immigration
We assist with immigration and visa matters for investors, business developers, and entrepreneurs. We also handle LGBT human right issue cases, marriages, and Yakuza related cases. Our services also include: providing an interpreter for immigration appointments, preparing and translating your documents (Japanese/English). If needed, we connect you with an immigration/enterprise attorney that specializes in the area related to your case, and assist in communicating with the attorney on your behalf.

Dynamic Tax & Accounting
HIVIKI LLC provides personal and dynamic service for your accounting management. We file federal and state taxes, and EDD or employment & payroll department of each state. One of our strengths is that since we know immigration issues, we can consider your taxes using Japanese and American treaty benefits and we combine immigration, accounting, and tax strategies specialized for each client. We provide book-keeping services for companies with an annual income of $300,000 up to $5,000,000. For companies with less than a yearly income of $300,000, we offer training in accounting and book-keeping .

Creative Web Development & Hosting Service
Having a professional website that is a virtual representation of your company is a very important tool in our global modern economy. HIVIKI LLC has been involved with web development since year 2000, and has seen the evolution the web has taken. We can develop a website with current features and social media interaction. We also work closely with a web-hosting company that provides an internet server with the latest security and technology.
WHAT WE CAN DO FOR YOU?

Our wide range of services consist of:

Legal Assistance: Business and Immigration
Business & Consulting
Dynamic Tax & Accounting services
Creative Web Development
GOALS FOR ENTERPRISES

For businesses, our goals are to:

Organize your Business Plan & Structure
Analyze business income flow
Accounting & Tax Strategy
IT, Web Design, and e-commerce
Corporation Filings
GOALS FOR INDIVIDUALS

For individuals, our goals are to:

Develop your personal abilities
Combine your personal talent and business concept to motivate your business ideas
Help you understand American State and Federal Taxation policies
Provide you with business and accounting strategies